Çapoğlu Group
One of largest conglomerates in Turkey
CLIENT
SERVICES
Branding Design
Website Design
Front-End Development
Wordpress CMS
Çapoğlu Group has its own culture based on strong foundations in four different sectors and can maintain its corporate ecosystem in all sectors.
Çapoğlu Group has a strong vision with its corporate culture, enthusiasm, principles and strategic planning.
UI Design
We turned it's look into a website with effective functions and good-looking graphics to improve it's user experience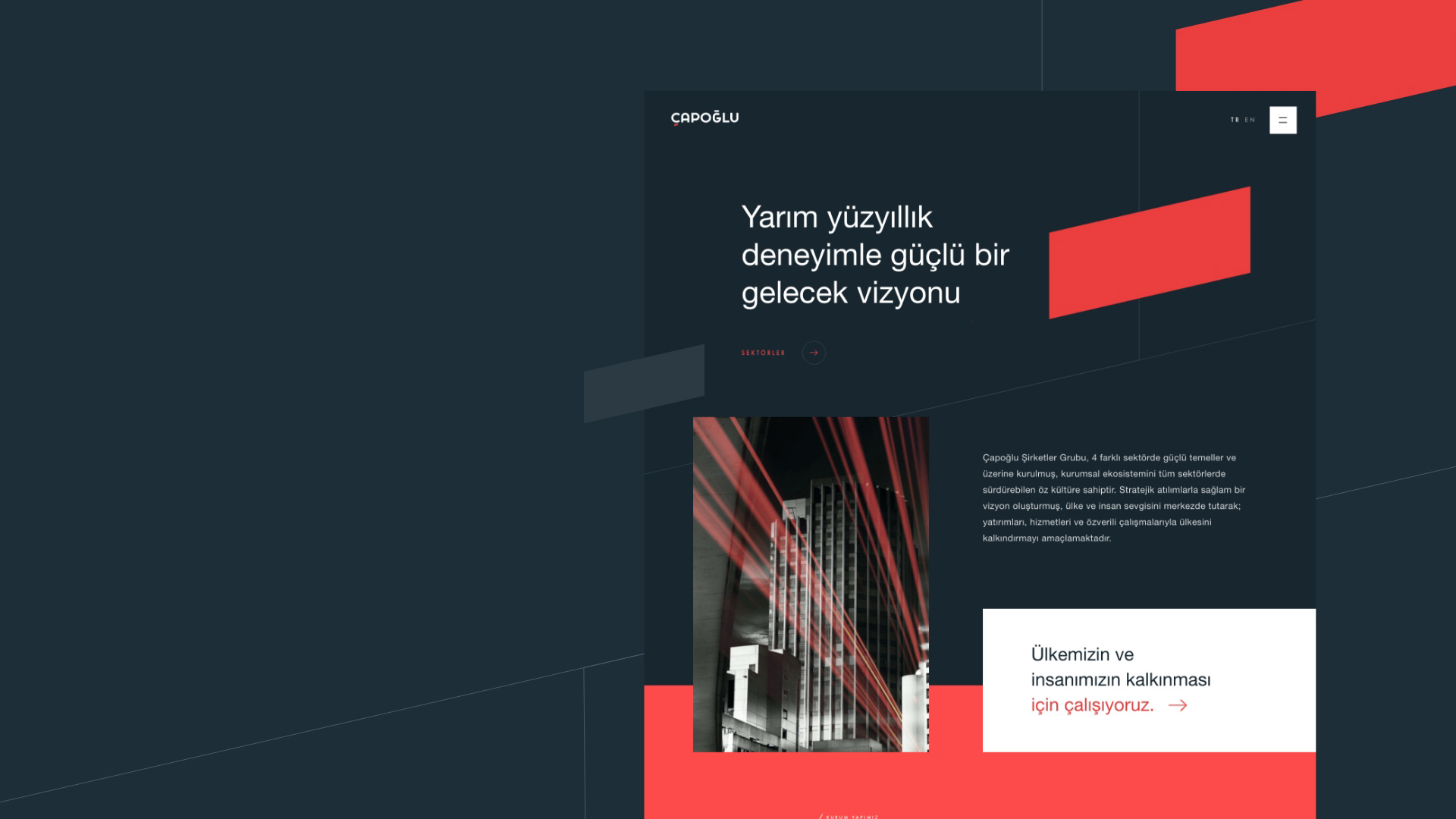 Sub Pages
According to the content of the page all subpages in the sitemap we have decided together with our customer are designed individually.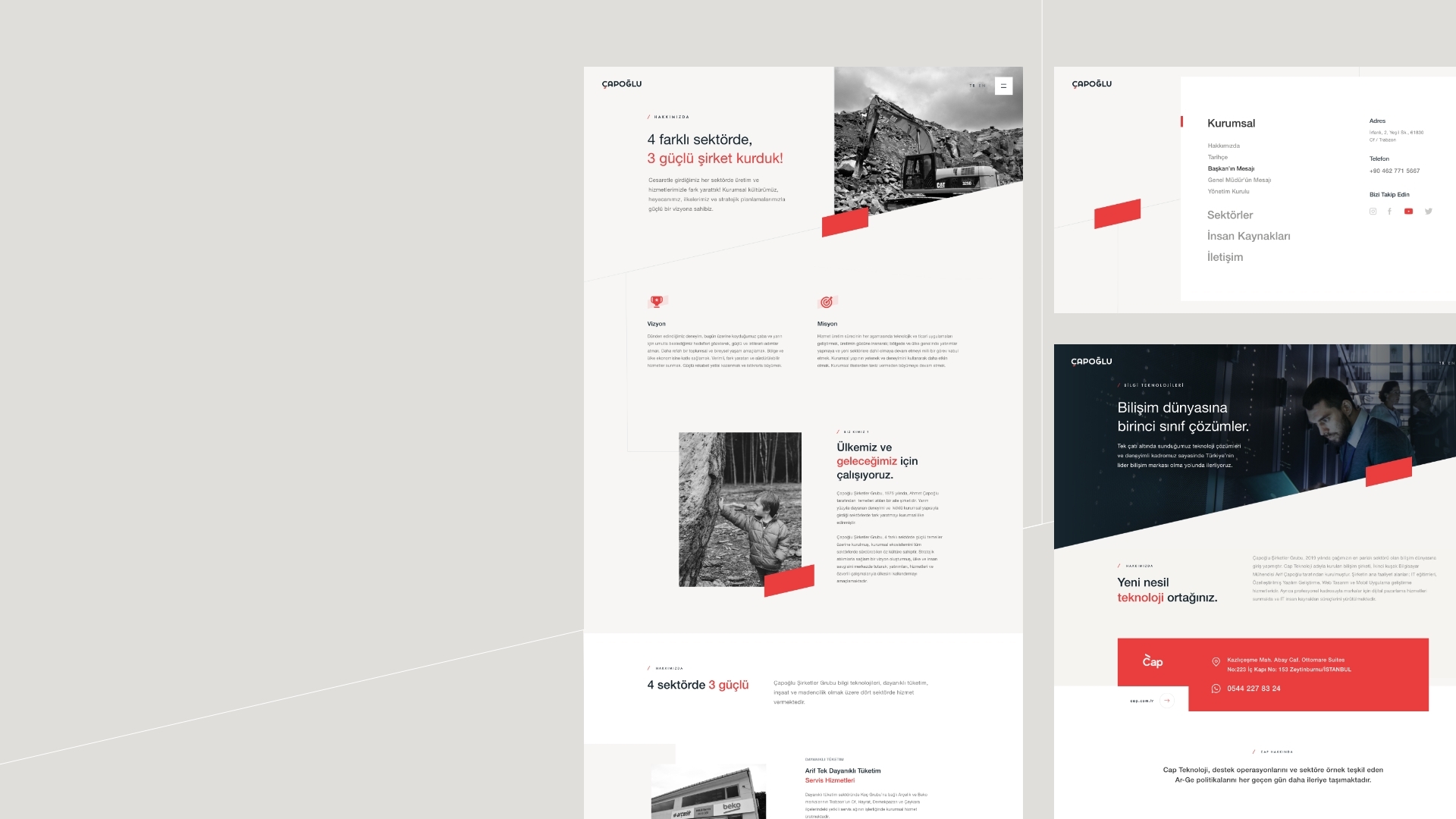 Responsive Design & Development
The provide the best performance on evert device with our responsive approach, we tested and optimized he entire experience of a user may encounter on devices such as mobile prones, laptops and tablets.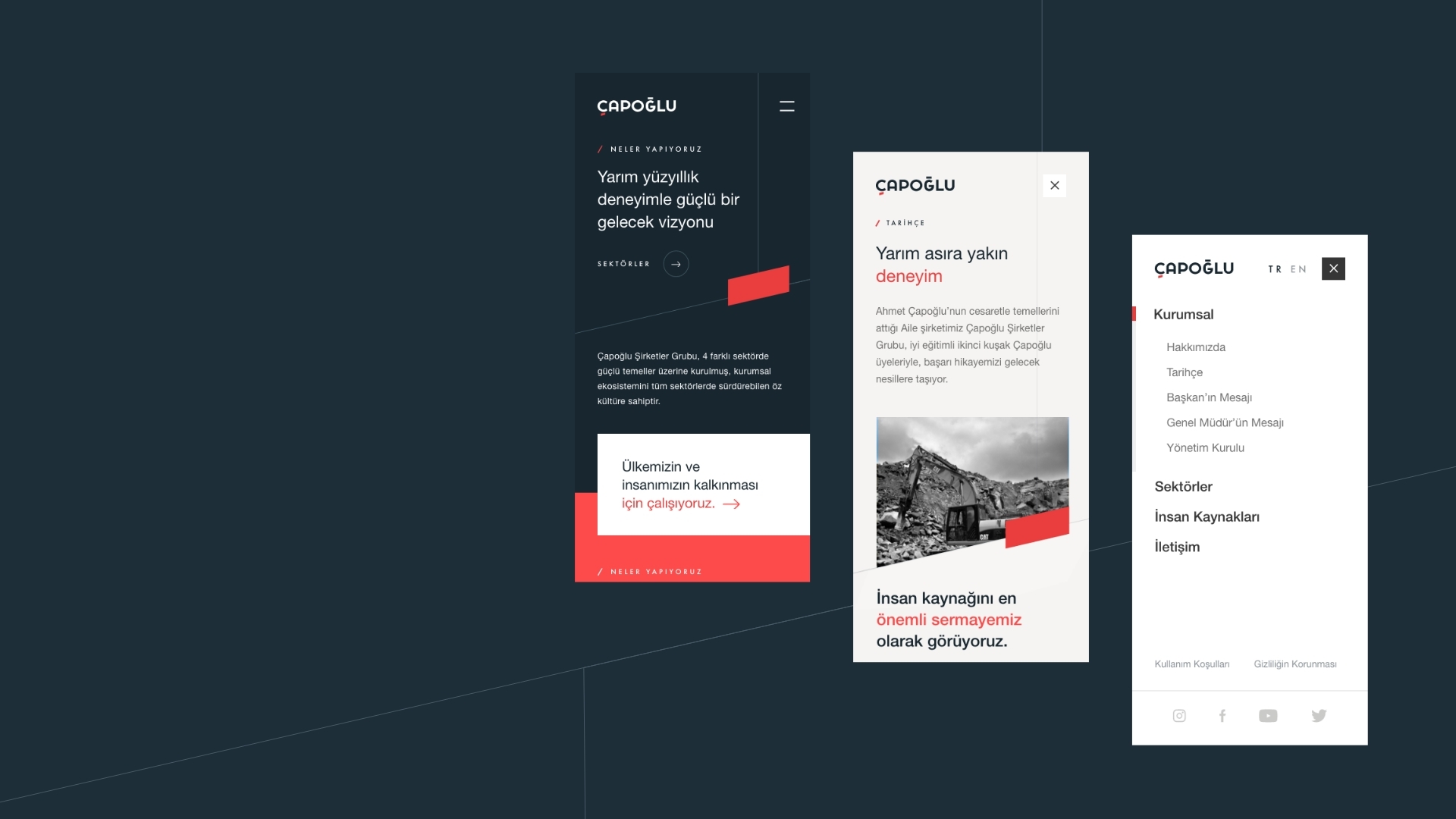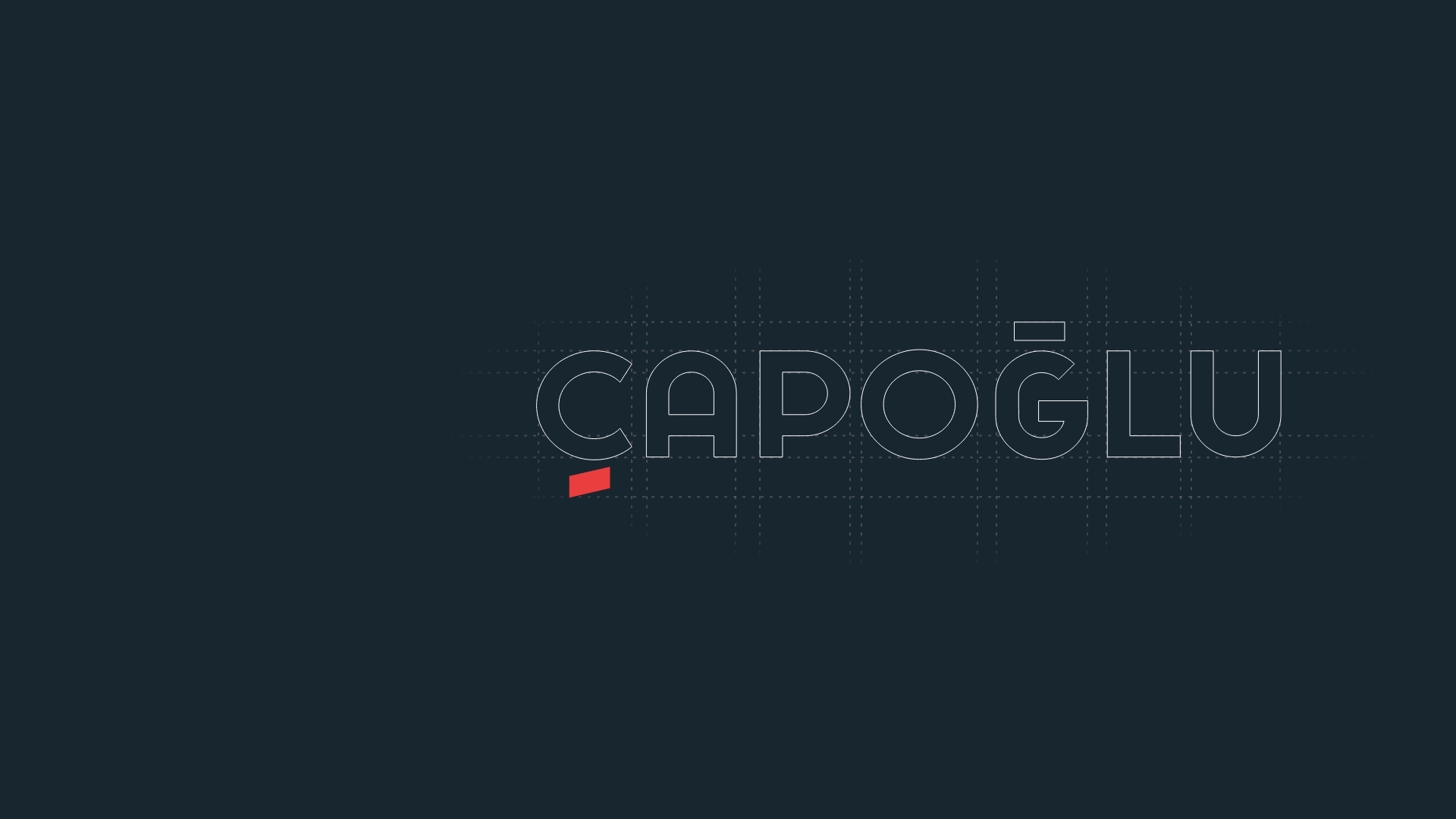 2021
HORIZON INTERACTIVE AWARDS