cropid
No more membership forms with cropid platform
CLIENT
SERVICES
Logo Design
Web Design
Illustration Desin
Cropid is a tool that saves you from the hassle of entering address info in each of your online purchases.
You can add your address info with only a unique code and password specified. We renewed the logo and interfaced it with unique illustrations.
UI Design
We turned it's look into a website with effective functions and good-looking graphics to improve it's user experience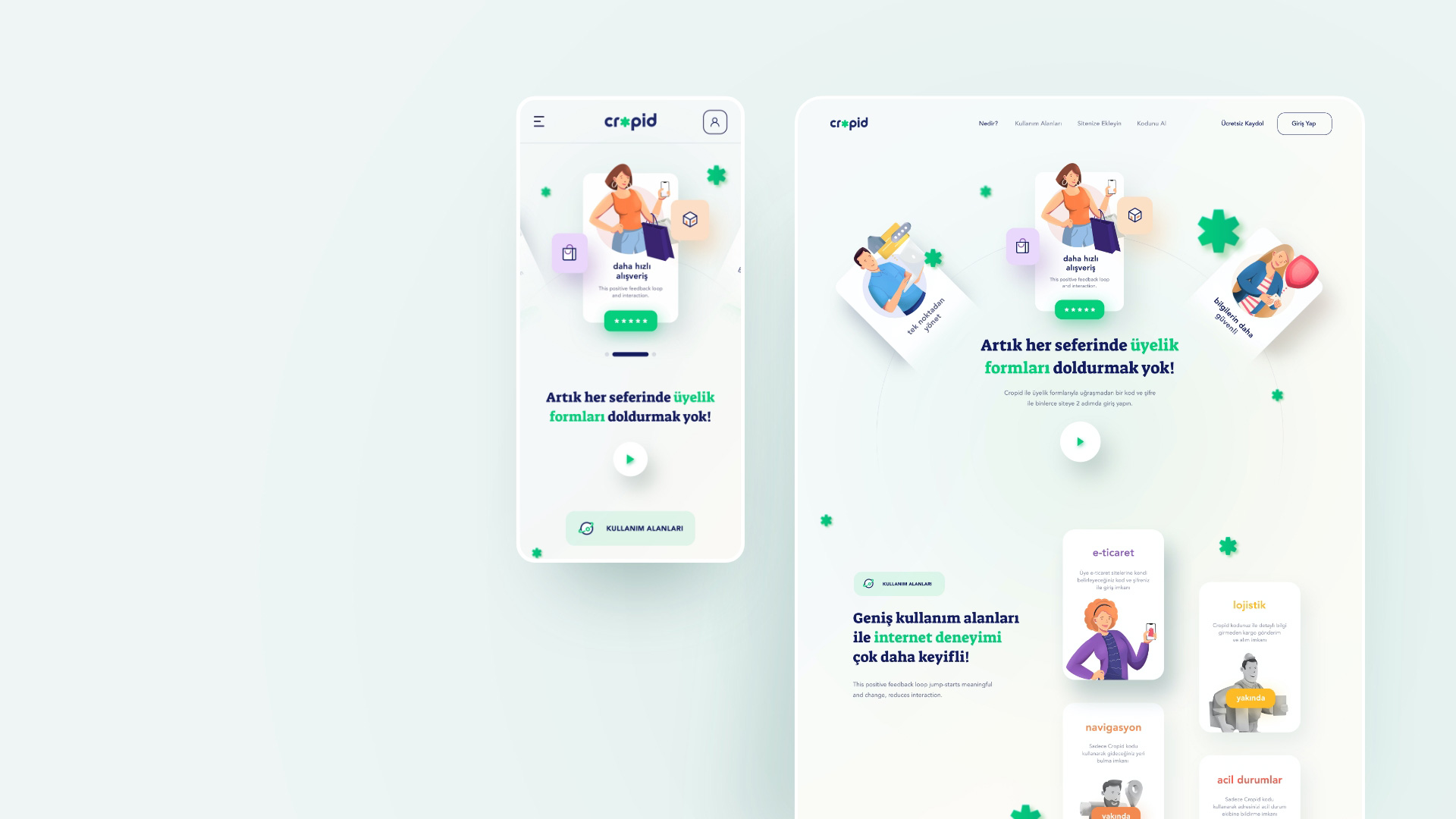 Portal Interface
According to the content of the page, all subpages in the sitemap we have decided together with our customer are designed individually.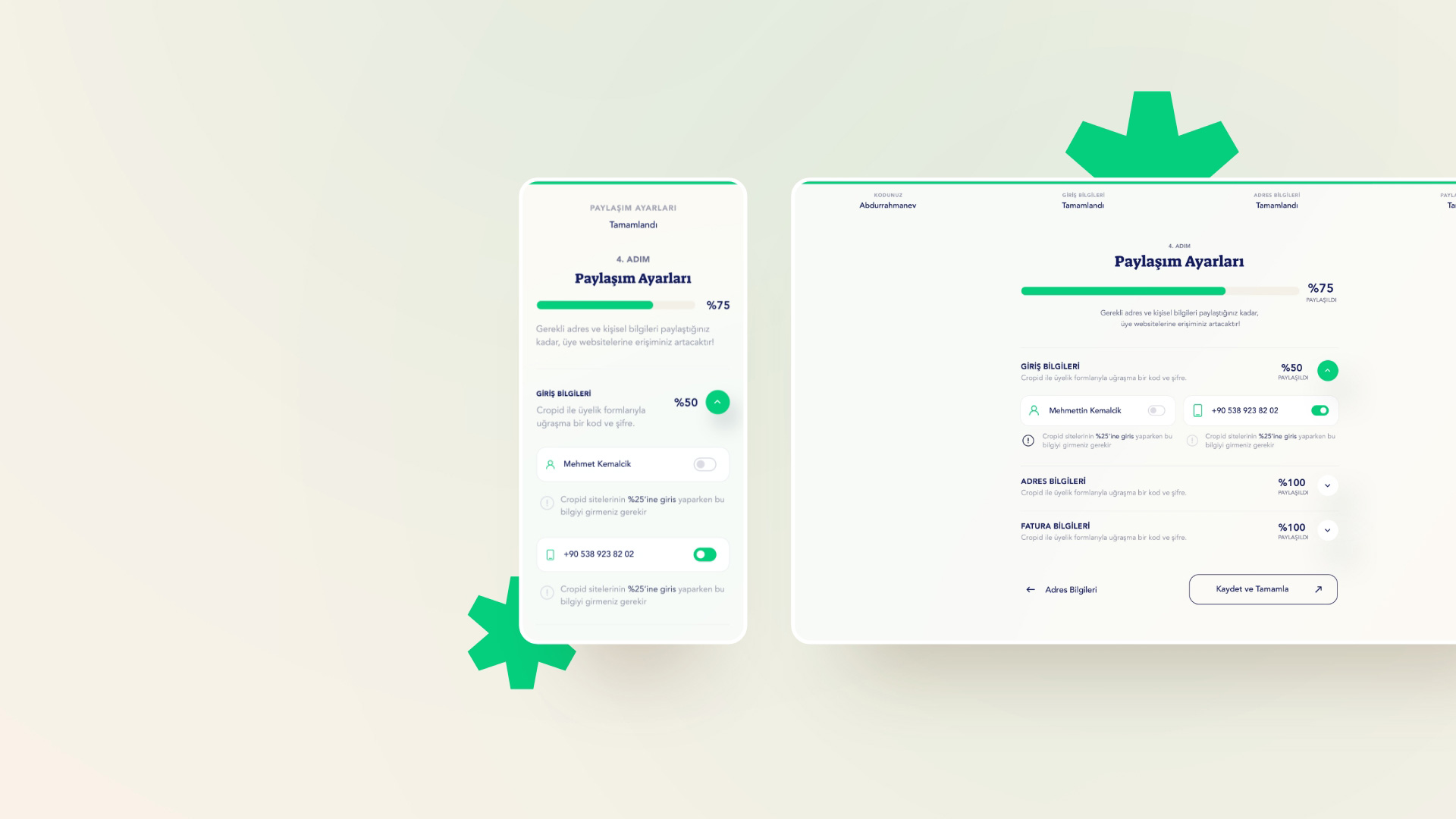 Unique Illustrations
Enhanced the visual richness of our unique interface with flat and modern illustrations specially designed for this project.