Bulut Klinik
This is Doctor & Patient Platform and it means Cloud Based Clinic
CLIENT
SERVICES
Re-Branding Design
UI / UX Design
Web Design
Frontend Development
We help our client find exceptional solutions for their stories, creating unique brands and digital products.
With the pandemic period, digital technologies have become the preferred choice by users in accessing healthcare services. Bulut Clinic is a web portal where patients / clients can reach doctors in any branch of their choice with a single click.
UI Design
We reflected the colors of health to the interface with the color palette where the warm colors are intense.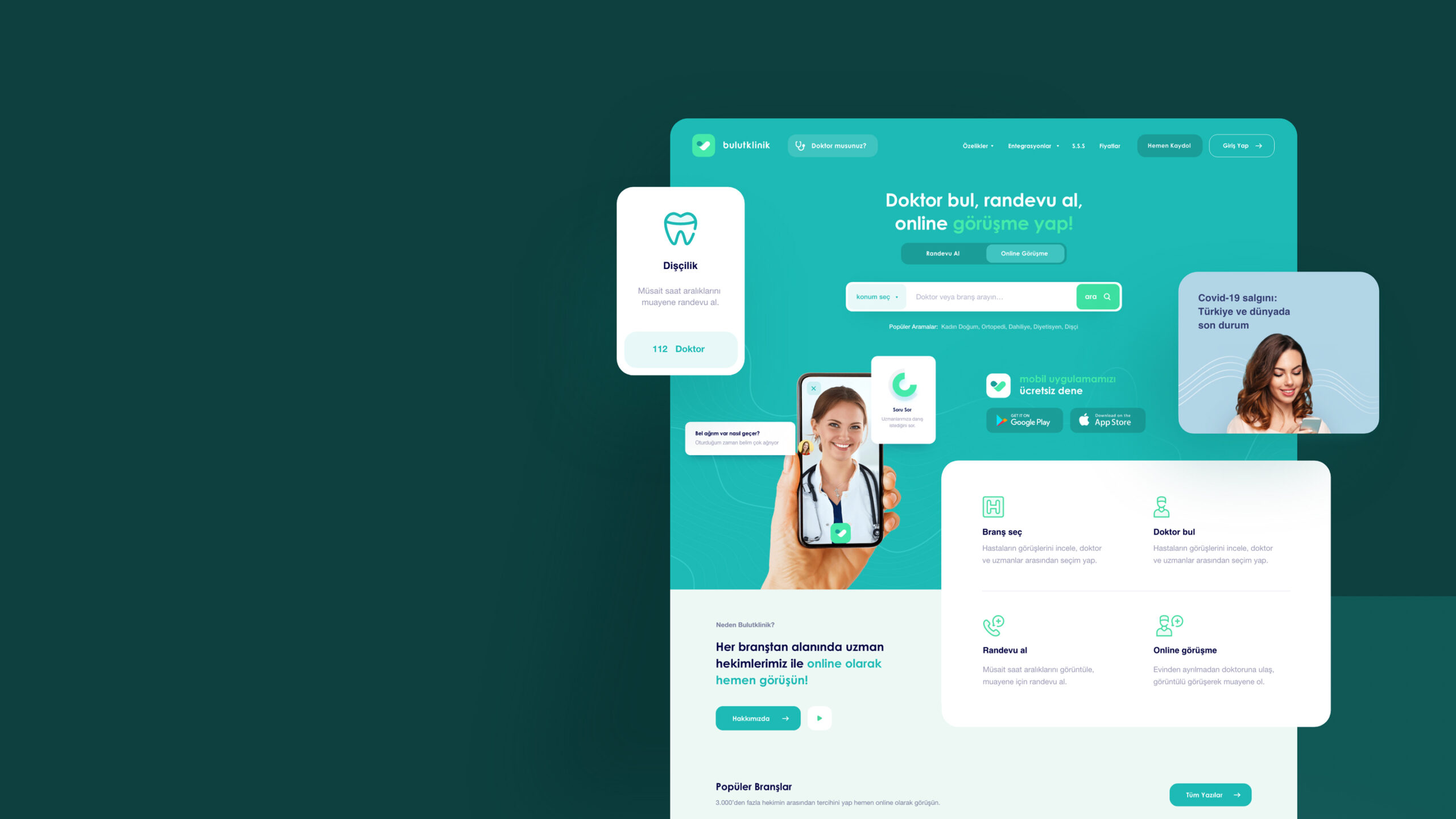 Responsive Design
The provide the best performance on evert device with our responsive approach, we tested and optimized he entire experience of a user may encounter on devices such as mobile prones, laptops and tablets.