Param Mobile
Divide your spending and collect your money for purchases unobtrusively
CLIENT
TURK Elektronik Para
SERVICES
Mobile App
Website Design
Looking for an app to manage your finances? Param app provides integrations of consumers with services and at the same time acts as a financial tool. You can check your wallet status, make payments and top up your accounts.
Param App offers modern mobile banking is not only an ability to conveniently use your money, but also to manage it properly, divide your spending and collect your money for purchases unobtrusively.
Landing Page Design
We reflected the energy of the brand to the interface with the color palette where the warm colors are intense.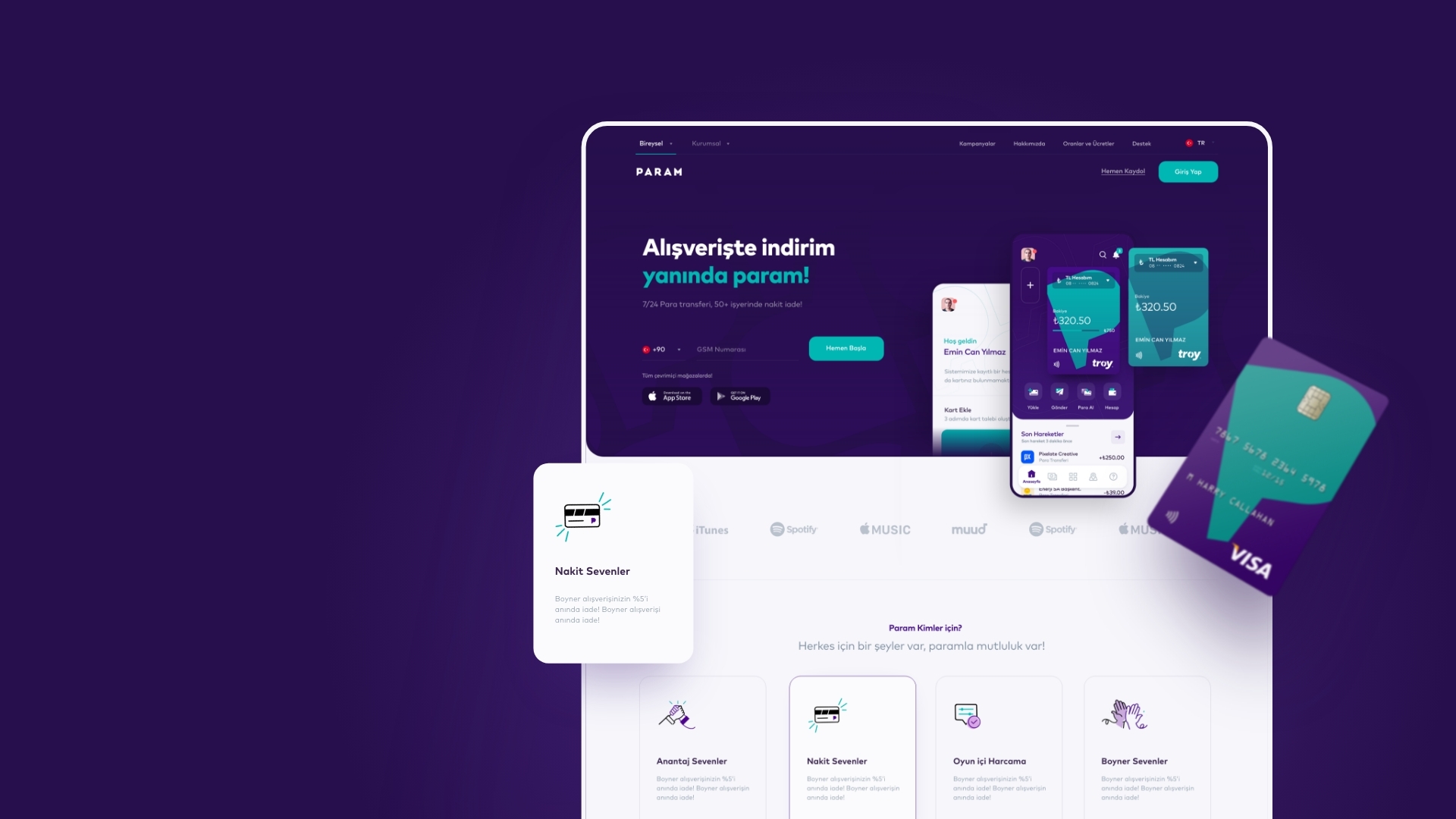 Mobile Application
Branchless, digital banking application.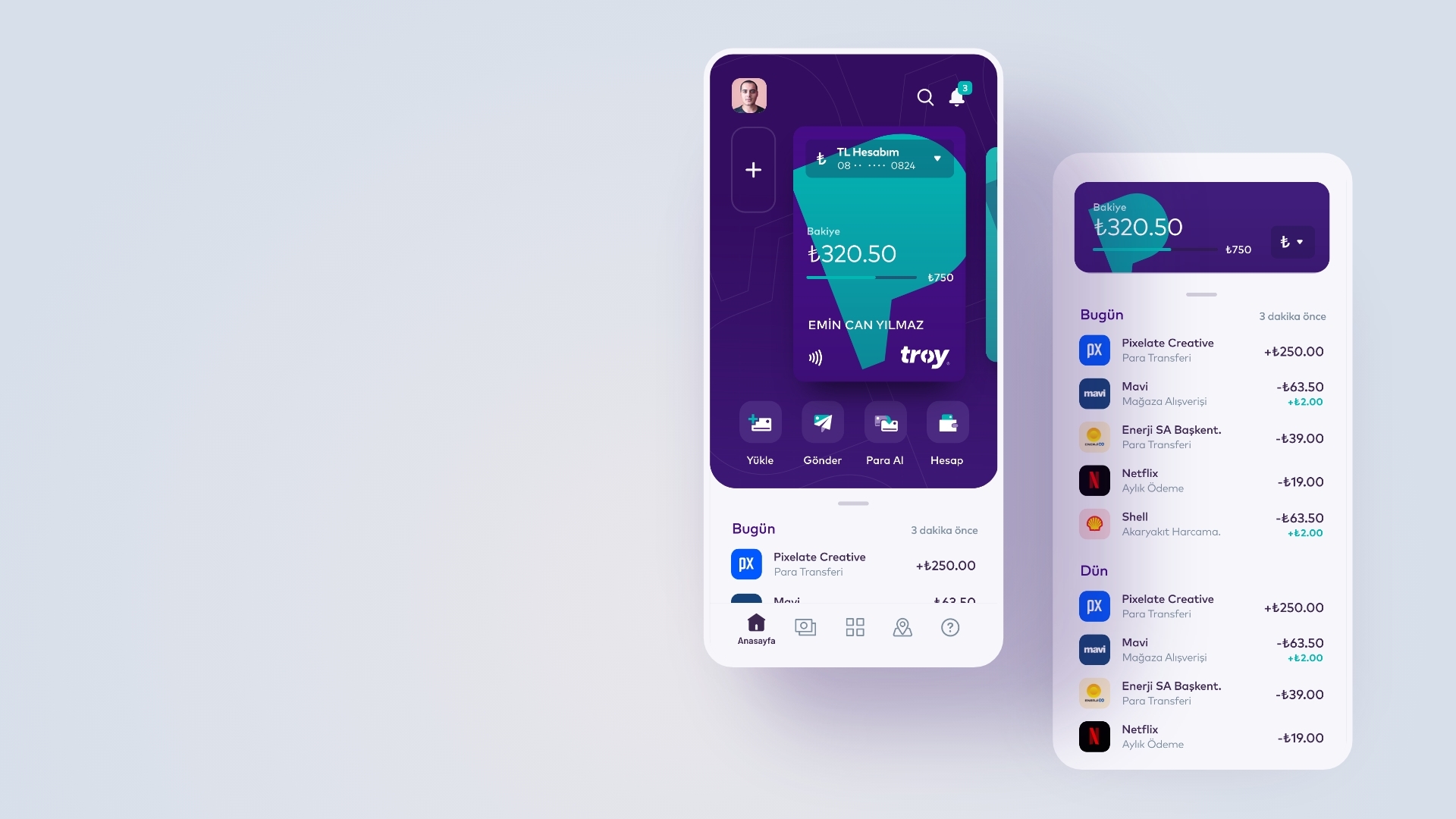 Web Application
With the choice of clean and minimal waves and minimal interactions on decided sections, we offered a content-first experience to users.