Hiper Kitap
Digital library for meet the books
CLIENT
Hiperlink Education
SERVICES
Re-Branding Design
UI / UX Design
Web Design
Front-End Development
We help our client find exceptional solutions for their stories, creating unique brands and digital products.
We value every single client and do our best to offer multiple options for working together in a way that makes everyone happy. The most reliable and mutually beneficial way is when the client trusts in your expertise and you can meet multiple needs during the course of a long term working relationship.
UI Design
We turned it's look into a website with effective functions and good-looking graphics to improve it's user experience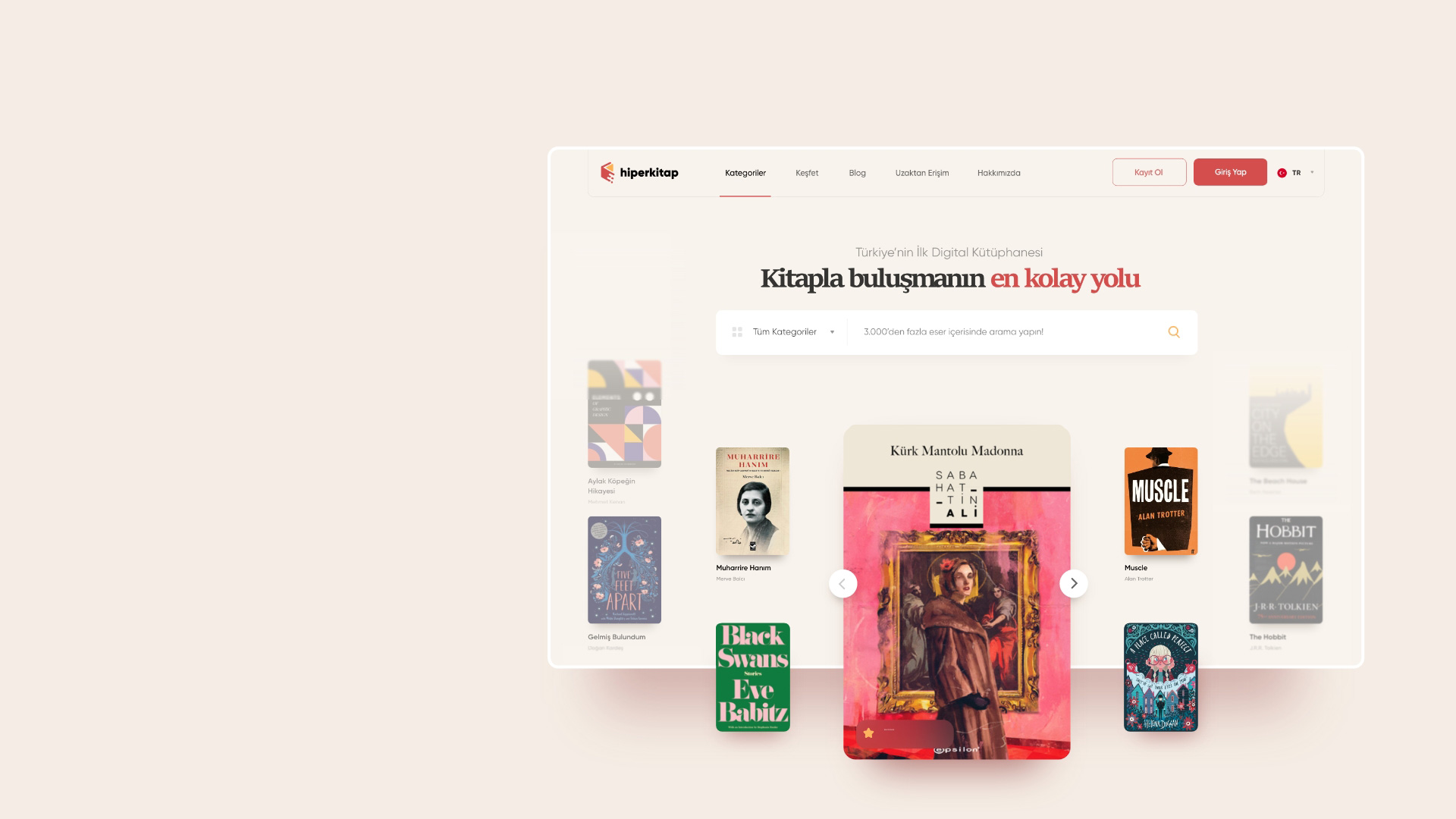 Responsive Design
To provide the best performance on every device with our responsive design approach, we tested and optimized a user's entire experience on devices such as mobile phones, laptops, and tablets.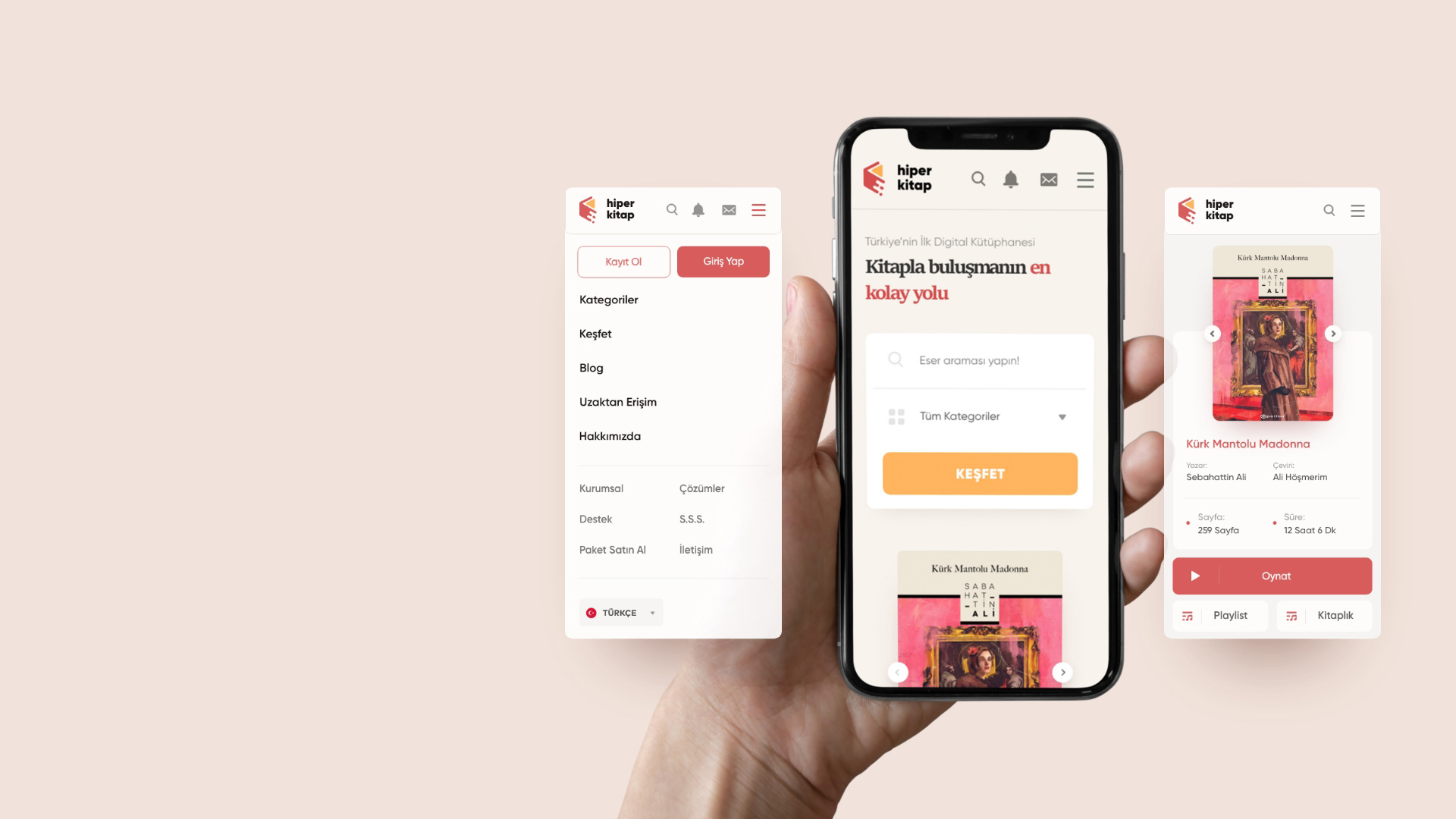 A lot of pages
According to the content of the page, all subpages in the sitemap we have decided together with our customer are designed individually.