Kültür Vadisi
Discovering inspiring cultural heritage in Istanbul
CLIENT
SERVICES
Website Design
Front-end Development
Back-end Development
Interactive Map we designed for the discovery of historical locations in İstanbul
Municipality internalize cultural diversity as a value and this diversity spreads all across İstanbul and became a unique cultural route. We value every single client and do our best to offer multiple options for working together in a way that makes everyone happy. The most reliable and mutually beneficial way is when the client trusts in your expertise, and you can meet multiple needs during a long-term working relationship.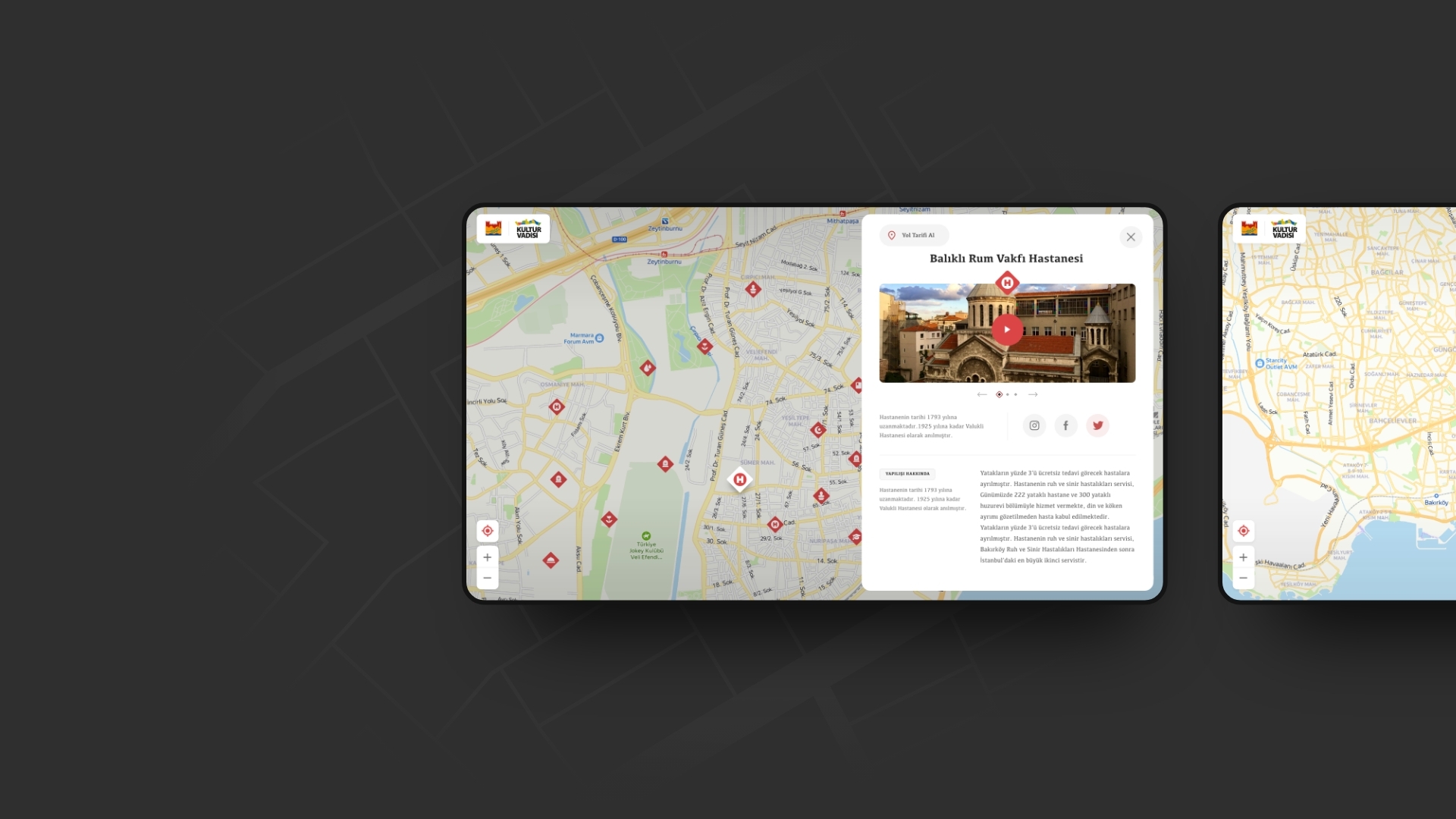 Design & Development for Mobile
To provide the best performance on every device with our responsive design approach, we tested and optimized the entire experience of a user amy encounter on devices such as mobile phones, laptops and tablets.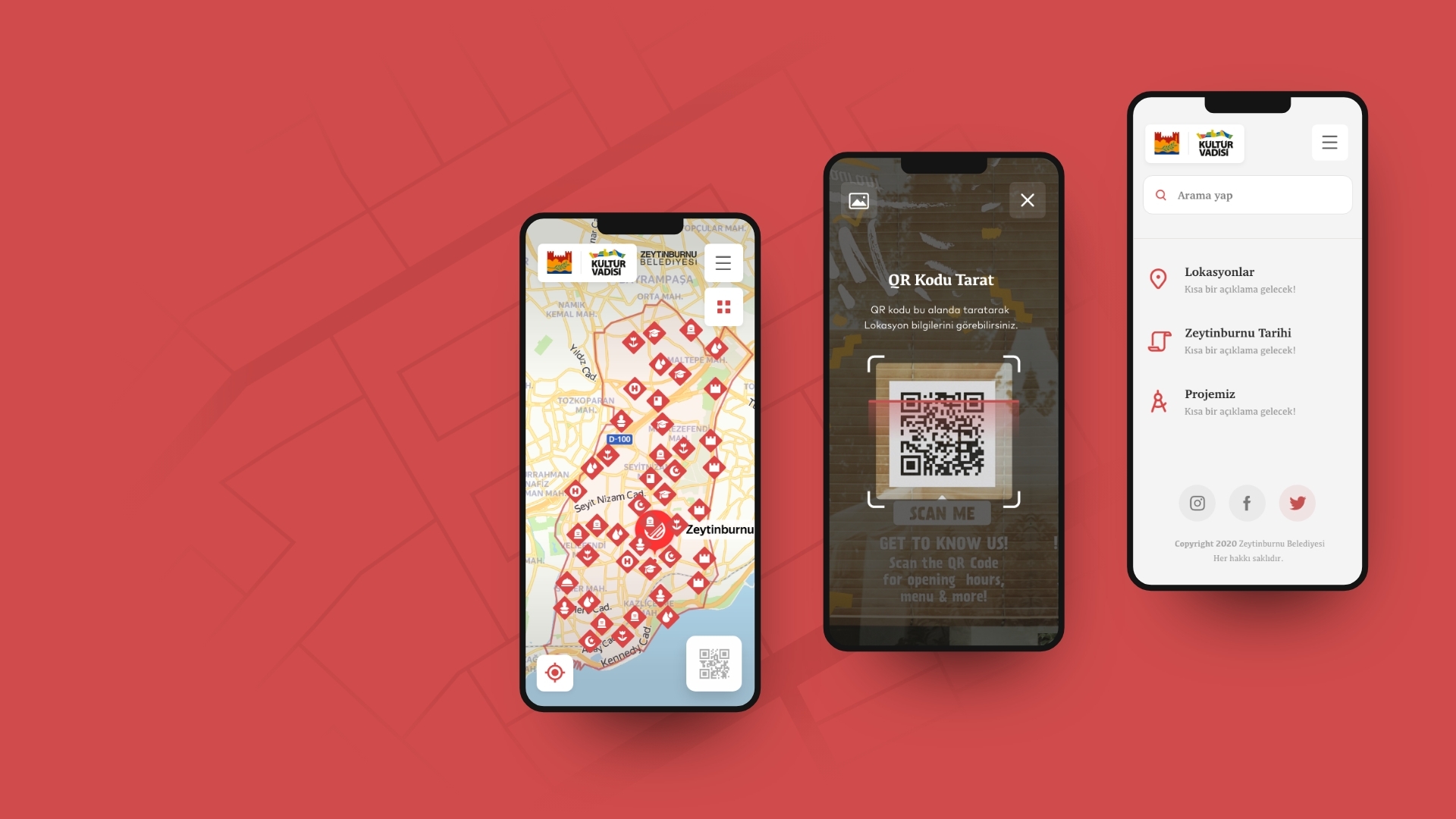 Smart Search
With smart search, users can quickly search the closest places with just one click. So they can easily get directions to historical places.